Our Edge
Our Edge
Fast And Timely Delivery
Our direct links to Manufacturers allow us to offer shorter supply lead-time.
Extensive Product Range
We provide a comprehensive selection of high quality solutions and machineries to all surface finishing industries.
Strong Customer Service
We work closely with our Customers to enhance their production processes.
Here Is A Glimpse Of Our Usual Practice
We believe in regularly visiting our Customers' facilities to better understand their operational needs.
Our Logistics Team monitors stock usage levels to identify and highlight potential shortages to customers early.
We hold buffer stock to minimise unexpected disruptions to our Customers' production lines.
Our Sales Engineers provide after-sales service, such as lab analysis and on-site troubleshooting.
VIEW ALL INDUSTRIES

Reliability
We regard our Customers as partners for whom we will happily go the extra mile. Our dedicated Sales and Logistics team are available to our Customers, offering advice and support ASAP.
Intergrity
We pride ourselves in maintaining fair and ethnical business practices. Our loyal customer base is a testimony to our reputation.
Diversity
We welcome diversity in our Company. This creates a dynamic and open work culture, and ensures that we understand and serve our Customers in the region well.
Efficiency
We always strive to improve our services. By keeping ourselves updated on the latest cost-saving measures, we ensure fast and professional services.
The Beginning
1963
Our late founder, Mr. Kwan Fook Ngah, graduated from the National University of Singapore with a Bachelor of Science (Hons).
1964
He obtained the Colombo Plan Scholarship for training in Surface Finishing and Water Treatment in Japan.
1964-1973
Upon his return, Mr. Kwan joined Singapore's Economic Development Board (EDB) as a Senior Officer in charge of the Prototype Production and Training Centre (a Japanese Government-aided Project).
1974
After his resignation from EDB in 1973, Mr. Kwan founded Chemicals and Machinery (C&M). We started as a small re-seller for a limited range of surface treatment chemicals, based at 14 Hong Kong Street. Back then, we employed just 3 staff members, and serviced a handful of customers. They grew to rely on the personal service that Mr. Kwan provided.
1975-1978
As news of his customer-oriented service spread, C&M's reputation and the portfolio of customers grew, in tandem with our range of products and services.
1979
We relocated to our current premises at 7500A Beach Road, #10-306, The Plaza, Singapore.
1983
C&M joined the Singapore Surface Engineering Association (SSEA). We have been an active member since.
1990
We purchased our first warehouse at No. 6 Tanjong Penjuru Crescent. This marks another significant milestone in our corporate history.
Succession
2005
Mdm. Kum Lai Yoke took reign of C&M to carry on Mr. Kwan's legacy.
2010
Our Technical Service Centre was set up at our warehouse premise. Equipped with a lab, our technicians provide Customers the timely and necessary support in sample analysis and troubleshooting.
Rebranding
2012
We unveiled our new corporate identity to mark another chapter for C&M — to reconnect with existing customers and signal our intention to extend our reach in the ASEAN market.
2013
Our Company was awarded with ISO 9001:2008 and BizSAFE Level 3 certificates.
2014
We opened our Indonesian Sales Office at 9 Boulevard, in Pakuwon, Surabaya, Indonesia. This is under our sister company — PT GK Industry. This branch serves as our gateway into the agricultural and surface finishing industries.
2015
Chemicals & Machinery Malaysia opened our new Technical Centre and warehouse in Frontier, Johor Bahru to serve the surface finishing industries in Malaysia.
2020
Chemicals & Machinery Thailand opened our new Sales & Technical Centre and warehouse in Chonburi to serve the surface finishing industries in Thailand.
P.T. GK Industry opened our new Sales & Technical Centre and warehouse in Cikarang, Jakarta to serve the surface finishing industries located in the vicinity for fast and reliable technical services.
2021
P.T. GK Industry opened our New Sales & Technical Centre and warehouse in Surabaya to serve the surface finishing industries located in the vicinity.
Chemac Logistics Pte Ltd was officially launched in Singapore to further enhance total customer experience for shipping, clearance, inland logistics and warehousing for DG and normal cargo handling.
Present
2023
C&M employs over 30 employees regionally and is a leading importer and distributor for more than 200 chemicals and chemistry products sourced from around the world. Our Head Office is the heart of our operations, acting as a touchpoint for our regional offices as well as providing support for our local and regional customers.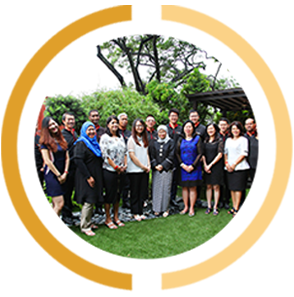 Looking Ahead
Our portfolio has grown to serve a diverse group of customers across industries throughout South East Asia. We will be establishing the following overseas subsidiaries in the near future:
Chemicals & Machinery Vietnam Sales & Technical Centre and warehouse in Hanoi (projected 2024 Q1)