What's On The Plate?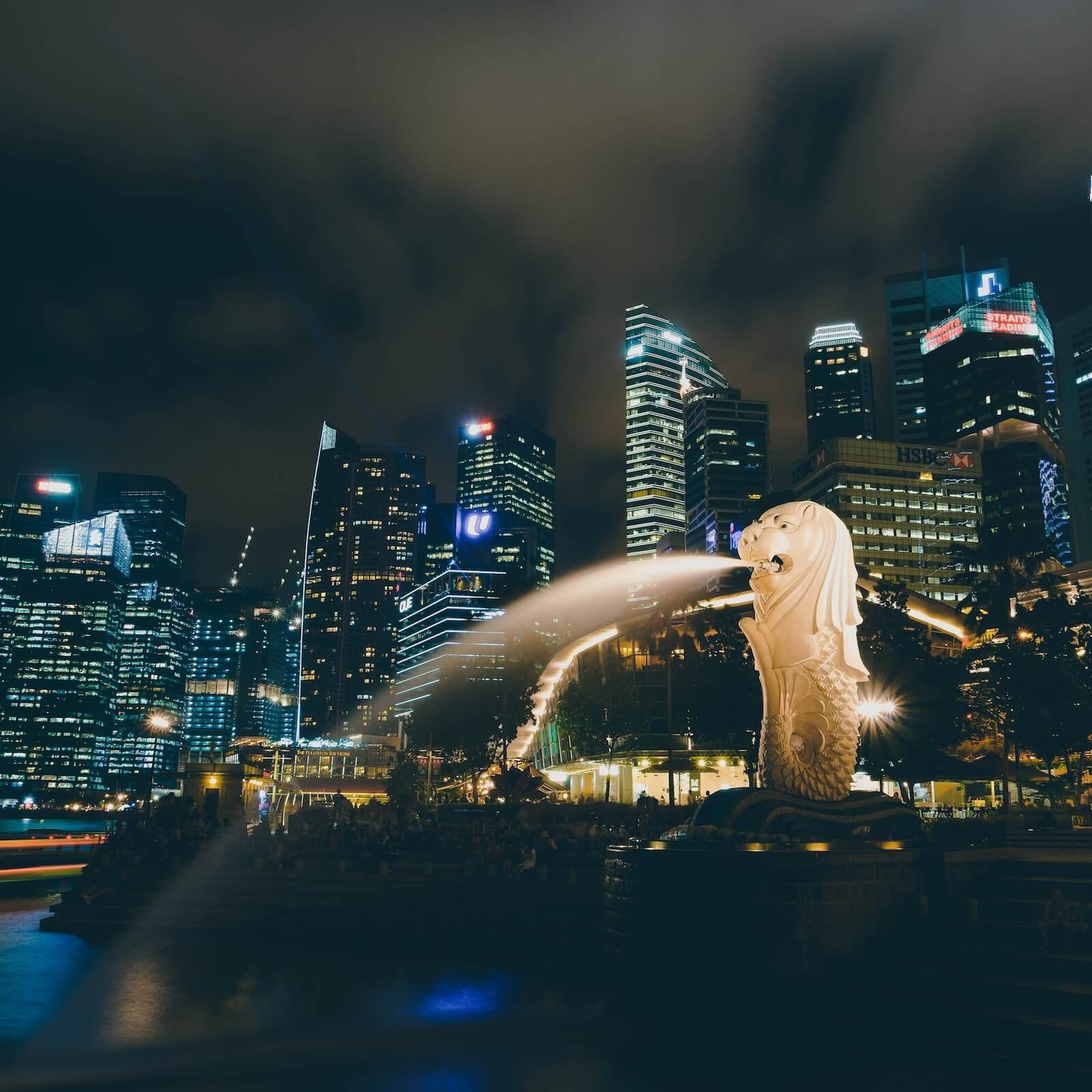 Happy 52nd Birthday, Singapore!
We have come a long way and together we will keep on going as One Nation Together! #MajulahSingapura
This year's National Day Parade was a show of technology, military might and splendour. The amount of time, effort, and resources put in behind the scenes for such an impeccable display was truly inspiring. Having the opportunity of experiencing it live at TheFloat@MarinaBay makes me grateful and proud to call this country Home.
Our very own Admin Manager, Ms Idah Jais!
This edition, I decided to head to the back room and put the focus on C&M's own unsung heroes (heroines)! These ladies are dedicated in their work, and some have served us for many years. Forming the core of the company, the Administration Team acts as a link to the many other departments.
Over the last few days, I caught up with our Admin Manager, Ms Idah Jais, to gain a deeper understanding of her department. For almost 2 decades, Ms Idah and her team has been taking care of orders and enquiries promptly and professionally. Emergency situations such as shortfalls are also handled swiftly to ensure minimal disruptions caused to our clients. Additionally, the amount of client interfacing means that they are key to providing great customer service to you, our valued clients!
KWY: So, let's jump straight into it! How does our ordering process work?
IDAH: Firstly, a price guideline is prepared by our team where we factor in variables such as the exchange rates (if in a foreign currency), the quantity of the order, shipping terms as well as payment terms. Once the final price is determined, we send out to our customers! Upon receiving the confirmation of order, the delivery team gets the green light to prepare the goods for shipping, it's as simple as that!
KWY: Say there are products which we do not have readily in stock, how do we fulfil those items to our clients?
IDAH: As we do possess good networks through our many years of operation, we are able to source new products which our clients require very quickly. This is one of the core tenets of our company which ensures that our support never wavers. As with any product, we work with our technical team to conduct an extra check on the details to ensure that our clients requirements are correct and does not cause them any unforeseen problems down the road.
Our Admin Team at their regular huddles to report on individual WIPs and issues that require immediate attention.
KWY: Most of the time we hear the term 'Consumption Forecast' being said a lot, what is the importance of obtaining one from our customers?
IDAH: Just like perishables such as food products, chemicals are really similar! First, with a limited shelf life, a forecast by our customers will ensure that fresh batches are always ready for them and that expiry before delivery does not happen. Our team and I work very closely with our customers to ensure that wastage is kept to a minimum as the waste treatment can be costly for all parties. Second, we are able to ensure that timely delivery is provided consistently to prevent hold-up problems in the supply chain. This is especially critical if the chemicals are imported from overseas which could take anywhere between 6-10 weeks to reach our shores! Finally, space has always been a constraint in Singapore. Our team uses the various forecasts to ensure that our warehouse operates in a Lean manner and a pile up of inventory doesn't happen!
KWY: The administration team being the core of the company, would you be able to elaborate on that?
IDAH: That would be high praise but really our job mostly goes unseen and I guess that seamlessness is a positive sign in terms of operations! Being a good admin requires us to be the link to the various departments. For instance, clear communications between the sales team ensures that we never over promise our clients and that expectations are always managed. Sometimes, in the heat of the moment, excitement for a project does get ahead of us all and our job is to keep everyone's feet firmly on the ground! Logistically, we ensure that our delivery team gets the correct information so that goods can be sent out in a timely manner and that a tight control is kept over our inventory through checks on our stock taking procedures.
Under the guidance of Ms Idah, our team has been truly stellar in ensuring that the company runs smoothly!
KWY: Having been doing this for so many years, do you have any funny stories about your job to share?
IDAH: I do actually! So, this incident happened whilst I was communicating with one of our clients in China. At that time, there was a sudden change in policy regarding the importation of goods in China. Therefore, increase amounts of documentation was needed in order for our goods to arrive! Due to my language barrier, it was extremely difficult to communicate with the customs officer. As luck would have it, my Chinese colleague saw my rather hilarious struggles in communication and came over to save me from my very embarrassing phone call! So, it's really nice that our team is made up of a diverse group of people, the more languages spoken, the merrier!
KWY: Is there anything else you would like our friends to know?
IDAH: As always, our team will give our utmost best to ensure that you will receive the support that will exceed your expectations! Customer satisfaction is what we are focused on!
KWY: Thanks for your time Ms Idah!
IDAH: As always, if you do have more questions, do leave it in the comment box below!
Our HQ Admin Team: Ms Idah, Ms Yi Dan, Ms Rahayu, Ms Shin Yee (L-R)
Kwan Wai Yew (KWY) is the Sales Director of Chemicals & Machinery. Despite having recently graduated with a BA (Hons) in Business Economics (UK), Wai Yew is no new comer to the Surface Finishing industry. Besides having a knack for sales, he is also passionate about sneakers and a bona fide petrolhead.
Our very own Admin Manager, Ms Idah Jais!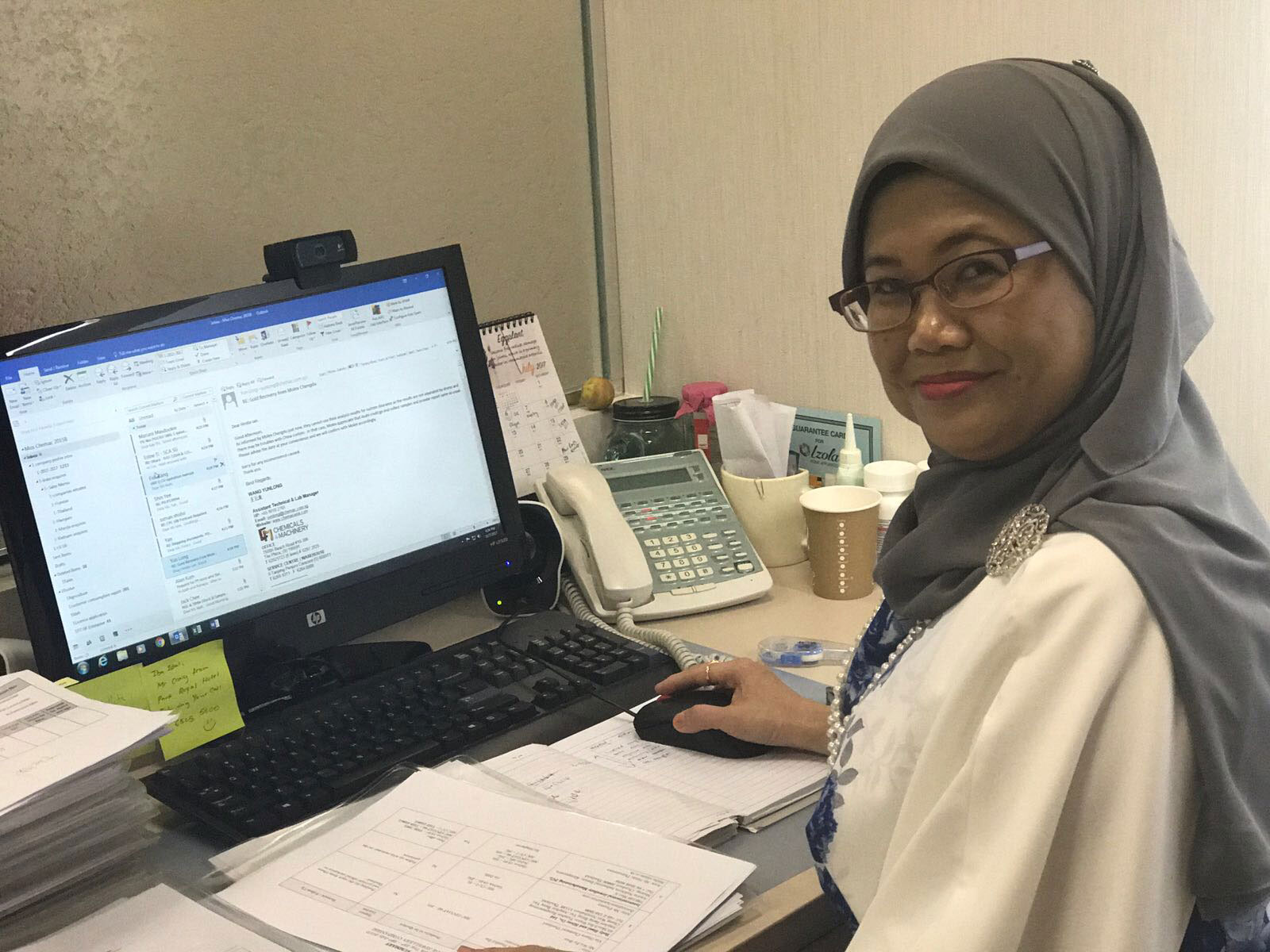 Ms Idah at her desk, where she manages administrative work flow.
The Admin Team holds regular huddles to catch up on their WIPs and flag out any issues that requires immediate attention.
Under the guidance of Ms Idah, the team has been truly stellar in ensuring that the company runs smoothly.
Our HQ Admin Team: Ms Idah, Ms Yi Dan, Ms Rahayu, Ms Shin Yee (L-R)