What's On The Plate?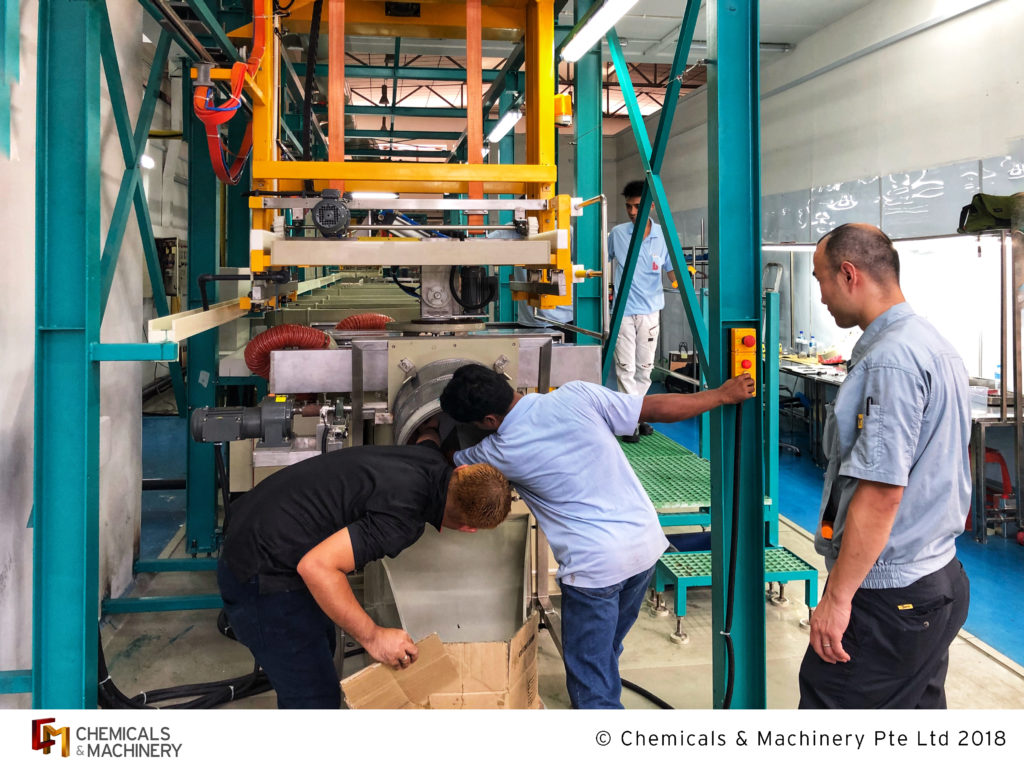 Engineers from all three teams anticipating and examining a fresh batch of screws
Over the past two decades, C&M and JASCO have jointly provided our clients with a stellar combination of products and technical support. In what we do, it is crucial to scrutinize the smallest of details to ensure that no mistake can manifest itself on our clients' productions.
For the months of June and July, we are pleased to have been able to work with Décor Industries on their new electroplating setup, using our zinc plating chemistry from JASCO.
Throughout a three-week process, our teams worked tirelessly to ensure that each process is fine-tuned down to a tee.
"We ensured that the pipes aiding the agitation of the bath were at the correct angle to maintain a good contact between the solution and the parts to be plated," said Mr Chang Han Chung, our engineer.
Thereafter, the team constantly adjusted the cable diameter to ensure constant current was being supplied, so there would be absolute uniformity in plating thickness distribution.
Aforementioned fresh batch of screws given the green light by end users
In addition, we fine-tuned the temperature to ensure better chromating colours for each round of production so that our client can achieve the exact shade required.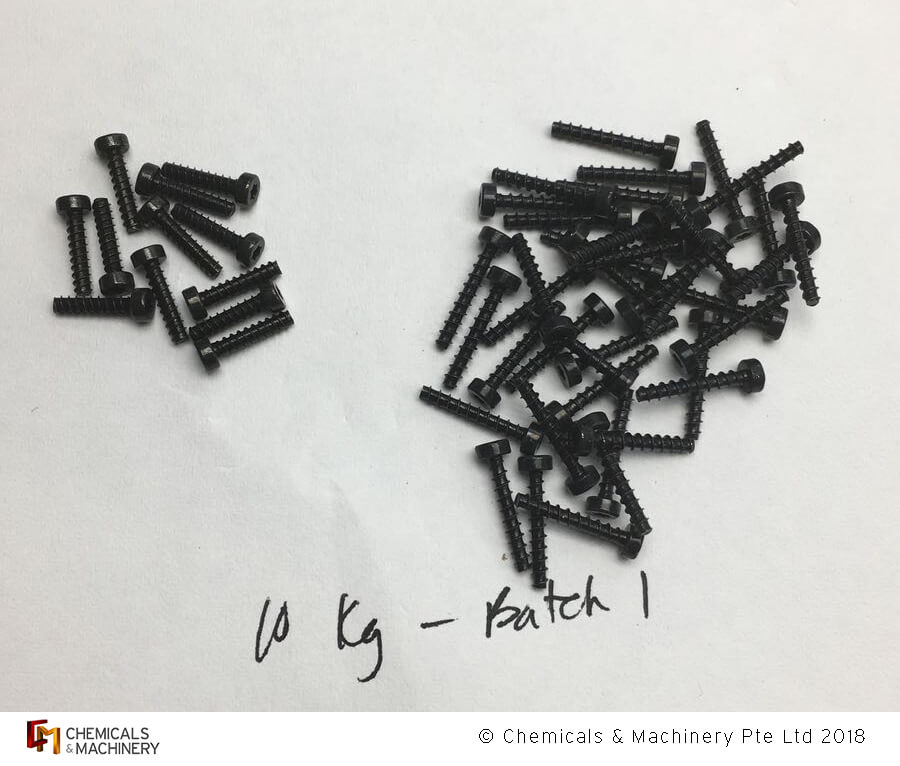 Comparison between two samples of screws – one with our plating chemistries (R) and the other with our competitor's
Going the extra mile, our teams also carried out the hull test and titration procedures daily at Décor Industries' laboratory to help them achieve optimal results during production.
Our engineers and salesmen putting their best foot forward when analyzing their findings in our client's laboratory
Close collaboration amongst engineers from three different companies, with a common goal
Spending our weekends over at Décor Industries to help them obtain their desired results has bonded all three teams – JASCO, C&M and Décor – to become one. One team working on one project.
Go Team!
Back in the office today, Han is still guiding our clients over the phone.
"It is tiring, but it is my pleasure to help and support them in every way," Han added.
Han answering a Décor Industries engineer's queries
At C&M, we believe that success comes only when our clients succeed in their business endeavours and are glad that we were able to put our words into practice through yet another project.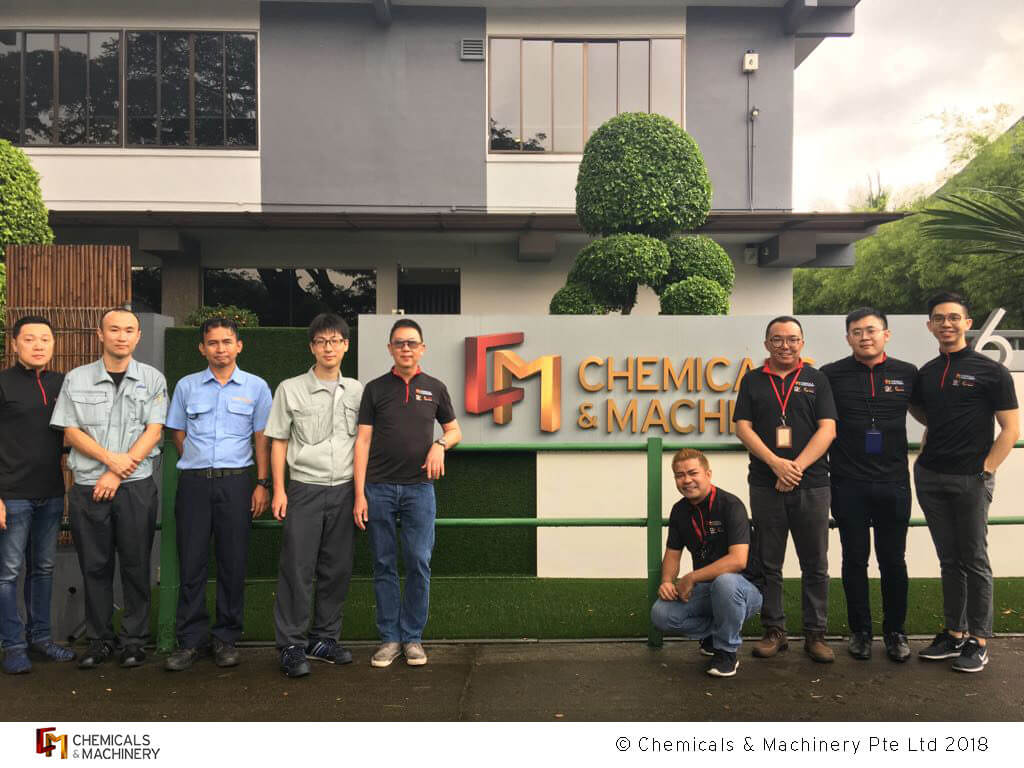 JASCO and C&M engineers all smiles after they sealed the deal ☺
Lastly, we would like to extend our gratitude and appreciation for the trust placed in us, and we wish our good friends over at Décor Industries many more successes in the coming years!